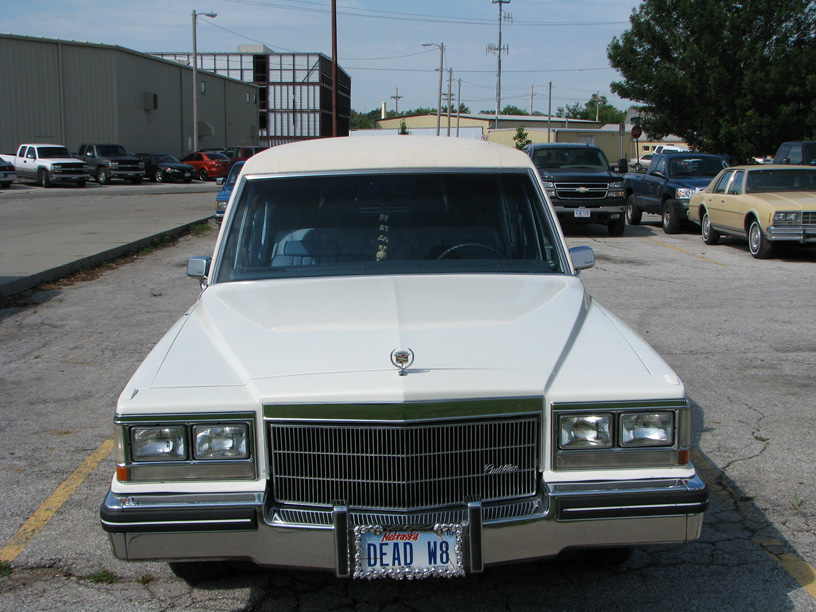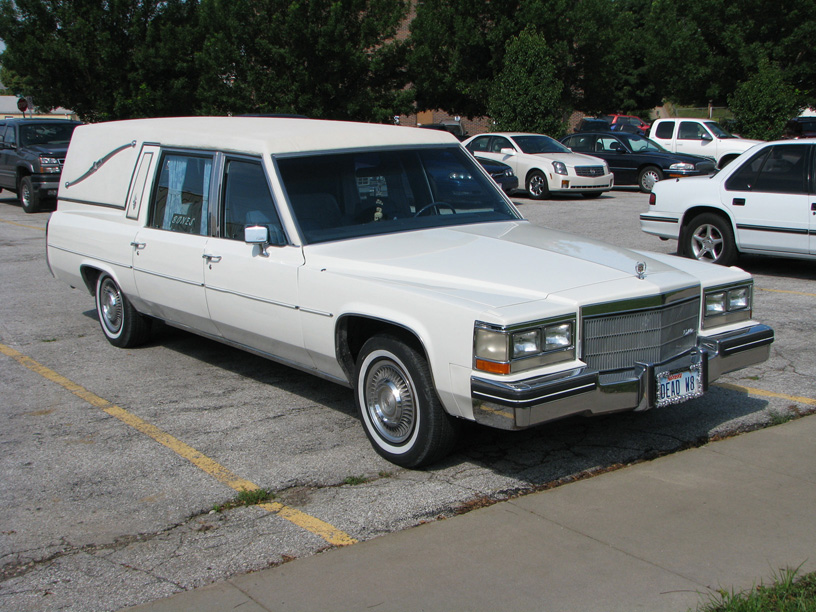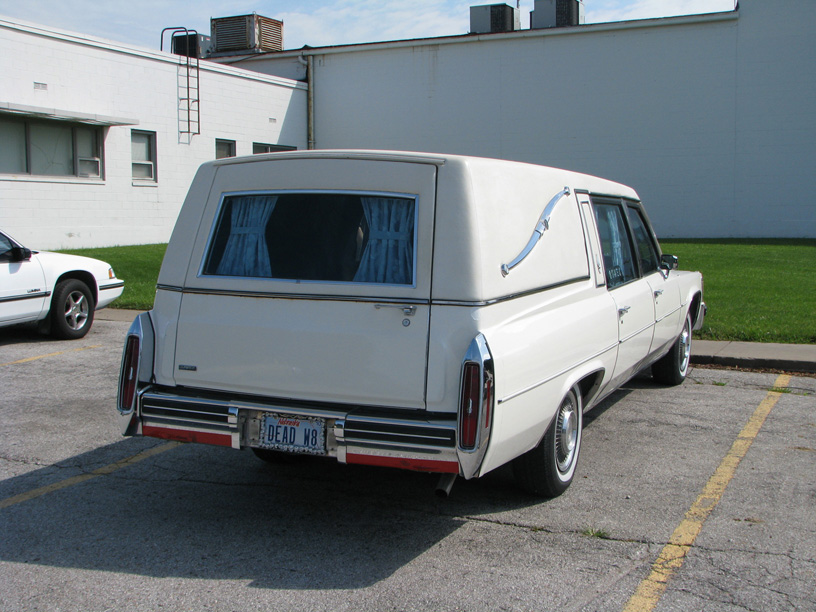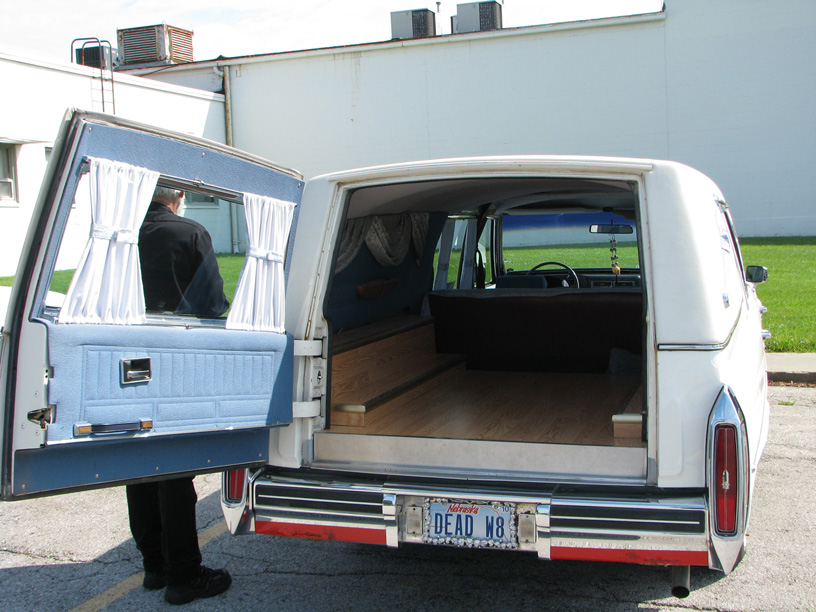 Marv and Ellie Wilson, Honey Creek, IA
1983 Cadillac Superior Endloader

We purchased it last October. We saved it from being chopped. The last owner was going to turn it in to an El Camino. We are customing the interior because he already took out the divider and rollers.
My first interest in coaches was when I was a kid, my uncle owned a 1949 Packard, The Rolling Chapel on Wheels. It had a record player under the dash on the passenger's side. The speakers were underneath the hood. The other one he owned was a 1937 La Salle.
Looking forward to getting our first newsletter. Have enjoyed looking at other coaches on your website. Hoping to be able to attend one of your gettogethers. We also play the music when we are on your site. We also love Halloween. Will send more pictures later with us in them. Dig you up later!!