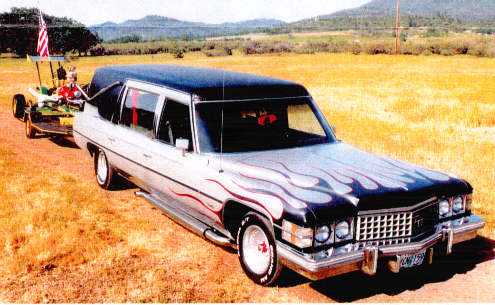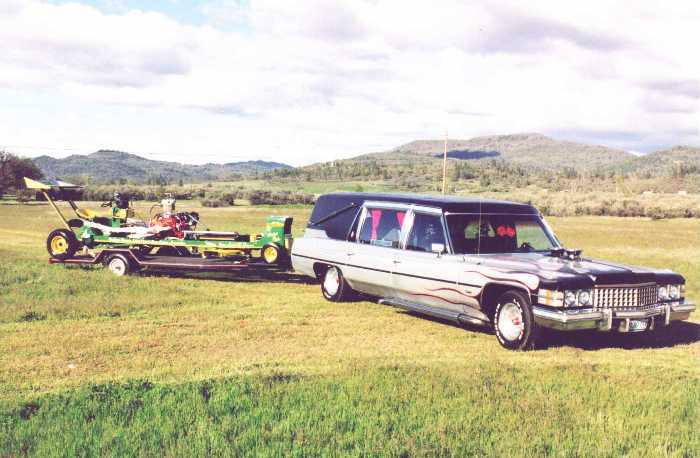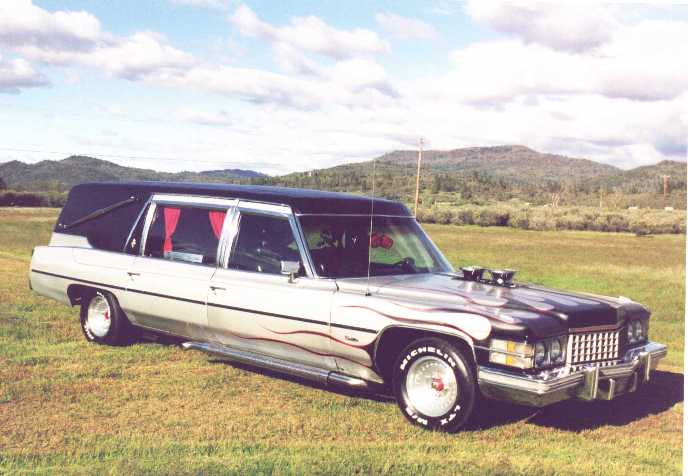 Greg Van Veghel, Eagle Point, OR
1974 Cadillac Superior, End-loader

When I was in High School in Anaheim I had a '59 Cadillac Eureka - Should have never sold it. Finally after 30 years I have another hearse. (See pictures). It's my daily driver. My son and I did the flame job and added the Centerlines, traction bars, bush burner side pipes, wide tires, fuzzy dice, tach., class 3 hitch, some black roses, & a 6 way power back seat, (Family car ya' know).
Love the good ol' days and all the great things associated with them - old cars, route 66, CCR on 8-track, cruising, and fun things that don't cost big bucks.
We also do Lawn Mower Racing. The bottom picture has our Drag Mower in it. It's a "Super Modified" Class John Deere lawn mower with a 350 Olds V-8. It's the only mower in the County that will do 90 MPH.
Now we have a nice smooth ride getting to and from the races, but we just can't understand why everyone looks and points at us !?