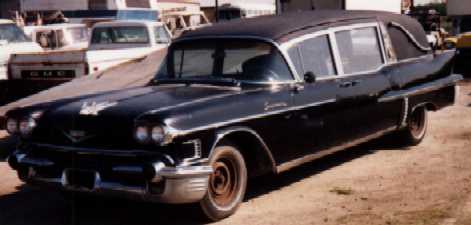 1958 Superior Landau 3way


Amy, ``The Hearse Queen'' of Grim Rides vamping it up on my 1959 MM Landau Side Loader that I just bought from Ken B. of Grim Rides.


1959 Cadillac Eureka Flower Car, 1 of 4 built.


1959 Cadillac Eureka Landau Side Loader, #1 off production line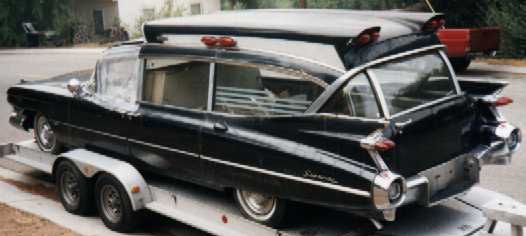 1959 Cadillac Superior ``Royale Rescuer'' Ambulance w/ suicide doors (no, this is NOT a Ghostbuster's)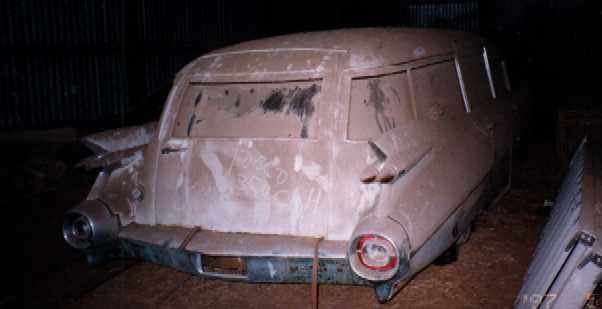 1959 MM Futura Limousine Style Combo w/front and rear A/C - just before excavation (in barn for 21 years)


1966 Superior Landau 3-way electric with Lev-L-Matic and factory A/C. This is my very first hearse which I bought just out of service from the original owners in Feb. 1988. The most asked question "What color is it?"


1967 Fleetwood Series 75 Limo - only 835 built


1962 Eureka Landau 3-way electric with Lev-L-Matic and two-tone gray vinyl brocade interior. This hearse is identical to the one Marilyn Monroe rode in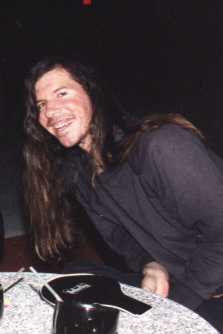 Robert Van Doren, Lake Forest, CA :cadfan59@hotmail.com
My interests/hobbies are American cars from the 50's and 60's, mainly GM, especially Cadillac. I like movies, tv shows and actresses of the 60's; "I Dream of Jeannie", "Avengers" with Diana Rigg, all Sharon Tate movies, collecting Nancy Sinatra records, director Herschel Gordon Lewis, Matt Helm, current all girl bands, road trips, theater arts and stagecraft, b-movies and low budget horror films, and serial killers and murder cases.