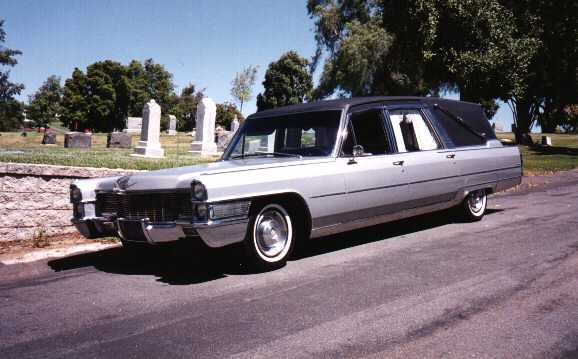 Guy Thorpe, West Hollywood, California :P2jackson@aol.com
1965 Cadillac Superior Landau end-loader - silver with black top. This coach came directly out of service from the Eversole Funeral Home in Ukiah , California. They were the original and only owners. I'm having the engine completely rebuilt.
I'm into mask collecting, horror films, and all things macabre. My car is often mistaken for being with Graveline Tours or still in service. My coach will be used in the upcoming "Phantasm IV, Phantasm Forever".