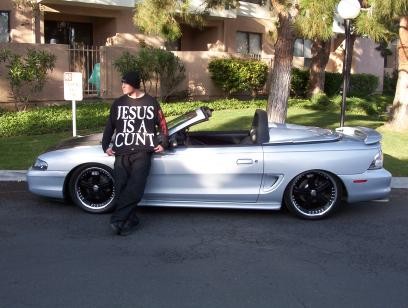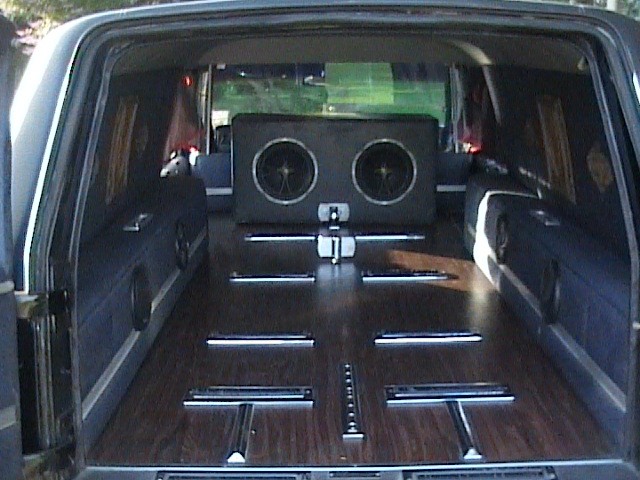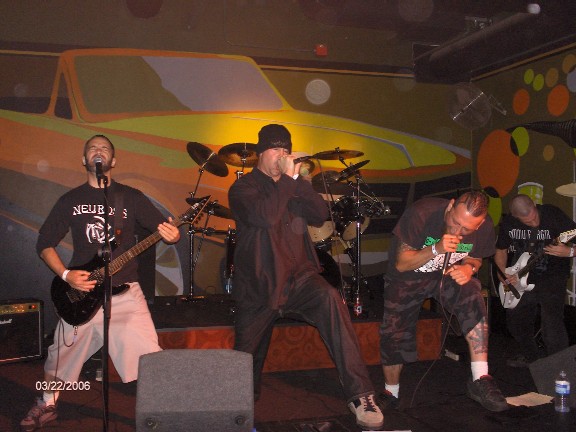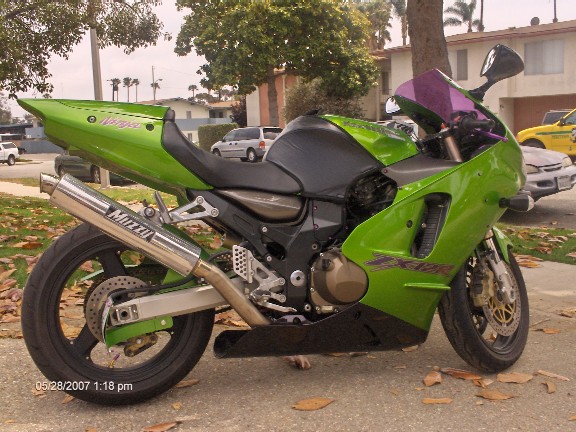 Chris Tatum, Ventura, CA
1980 Cadillac S&S Victoria End loader
HELL-O. My name is Chris. I was born & raised in Ventura, CA. Ive been here for 28 years now. Yes! Im 28. I enjoy stunt kites, Cars, Streetbikes, Music, laughing with friends. I collect Medical Antiques. I own a Ninja zx12R streetbike & a Customized 95 Mustang Gt. I also own a 1979/1980 (not sure) Cadillac S&S Victoria Hearse. I purchased it about 5 months ago & had it shipped from Texas. Its a beautiful car & just needs a little TLC. The hearse has an old 8.2 Liter ElDorado 500 cid under the hood. She cruises, but nothing Id call a race car. I plan to re-do all of the blue interior "BLACK" of coarse. She has 2 large amps behind the seats with 2 12" Kickers in the back. All the front dash/ceiling speakers are JL Audio. She's gonna be under construction probably up untill my last days. I joined P.C.H.C. to make some "NEW" morbid friends & to just hang out! I enjoy a variety of "METAL" Music! Punk, Death, Black, Grind, Murder Metal, etc. My favirote artist is DAX RIGGS! I also love the Blues. For $$$ I currently work full-time for Excalibur Transportation Co. We are a Coroner/Mortuary Transportation Co. I deal with death everyday. Nothing new to me. Ive been fascinated by death & science since I can remember. "Evil hides well in a good suit." Im a nice guy though. I also run a graphix shop out of my house called Graphix Tactix. Signs, Banners, Stickers, Prints, Canvas, T-Shirts, Embroidery, heat sublimation, Blah, Blah, etc. Need something? (805) 258-3737. E-Mail is graphix_tactix@sbcglobal.net Anyways, enjoy life while its still here. See you in the graveyard.
-to live is to die.........