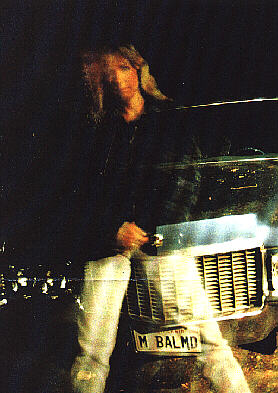 Deborah Lovelace, Fallbrook CA
1970 MM 3-way Cadillac, blue with black top. Unique features include an awesome sound system with 12 speakers and a 7th order bass box (system valued at $5,000).
My hobbies are collecting knickknacks and I am pen pals with Richard Ramirez.
Once I took my coach through the drive-thru at MacDonald's and the employee looked at my baby car seat (for my son Kaz Salem) and cried out "Oh! Is that where you put the dead babies?"