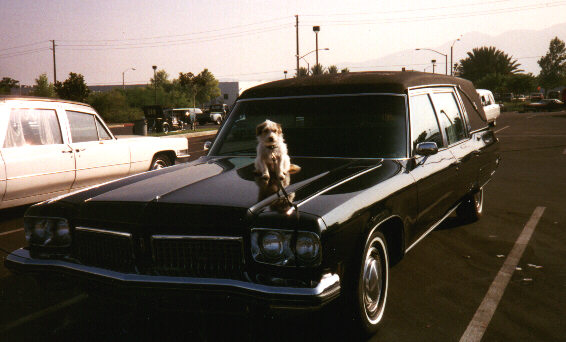 Kerri Jackson-Thorpe, West Hollywood, California :Smokeylynx@aol.com
1973 Oldsmobile 98 Cotner-Bevington black with black Landau top, end-loader (just sold). Originally from Enid Oklahoma this car has cruise control.
My interests are classic cars, horror films, domestic and exotic animals, Native American beadwork and computers. Favorite coach is a 1959 Cadillac Superior. My coach was recently used in the film "Nebraska".