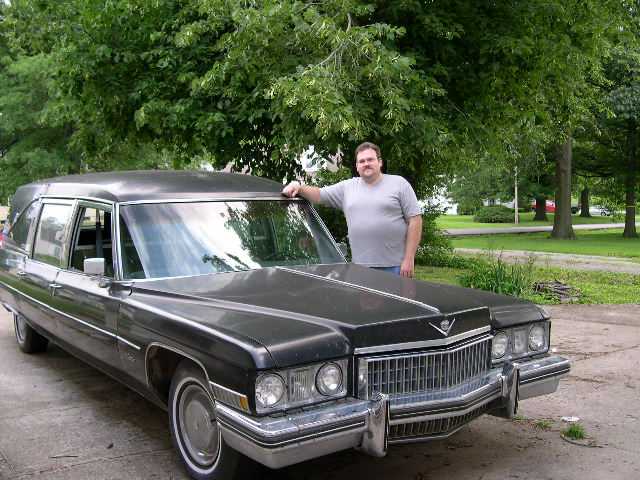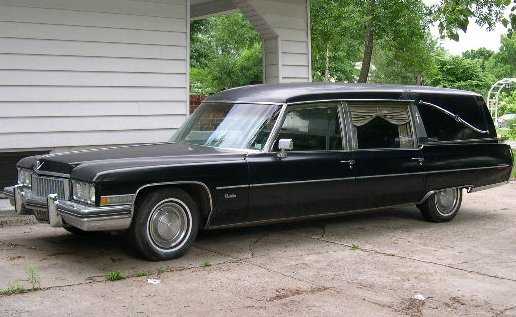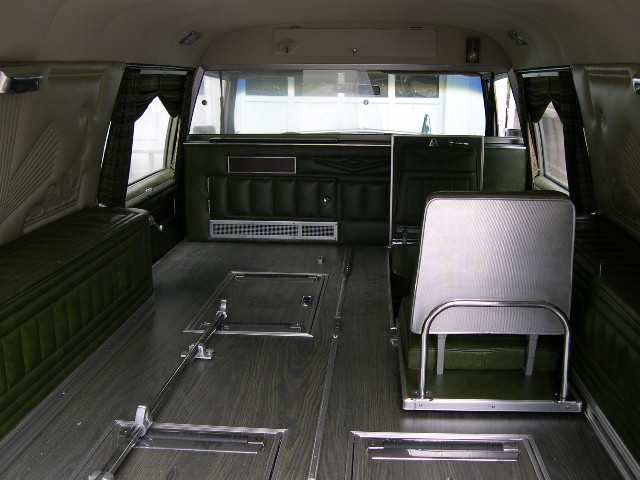 Darren Hinesley, Kansas City, MO
1973 Cadillac MM "Olympian" Landau, Combination.
After years of searching, I found a 1973 Cadillac Miller-Meteor "Olympian" endloader advertised on the internet. It had been retired from service to its original owner, an Arkansas funeral home. I had just received my income tax refund so I had the cash on hand. There was some rust to the body, but the interior was perfect and it only had about 46,000 miles, so I couldn't resist. Now it's found a home as the flagship for my haunted house design company, Darkwood House. I named her "Vulnavia," for the beautiful and dedicated servant to Dr. Phibes in the movie "The Abominable Dr. Phibes."
I'm hoping to add a custom stereo system and removable seating to the rear compartment so I can eventually provide haunt touring and other group services.
Besides designing props and scenes for dark attractions, I am a writer, collect vintage Hallowe'en items, and conduct the occasional paranormal investigation. My website at www.darkwoodhouse.com was designed by my girlfriend Clair, who is as just as dark and twisted as she is lovely.