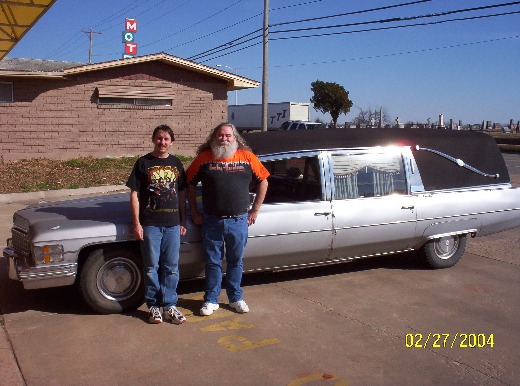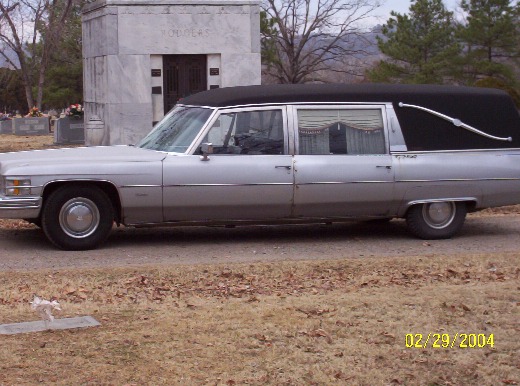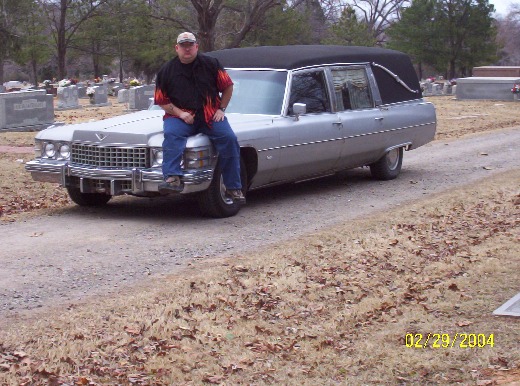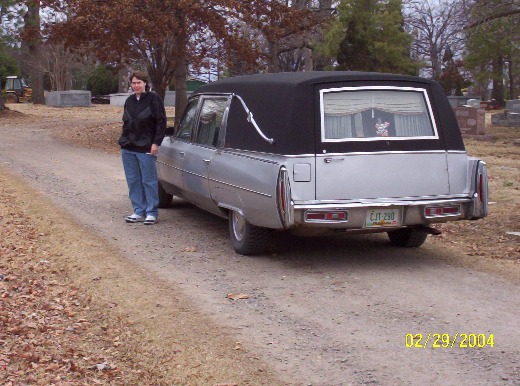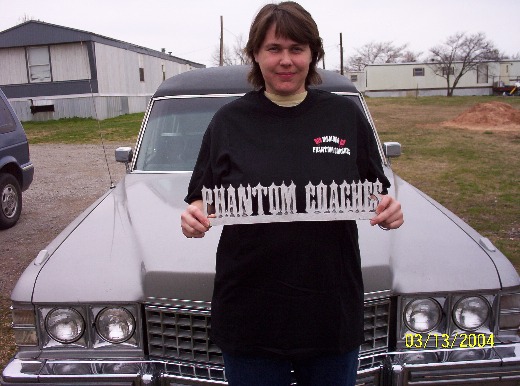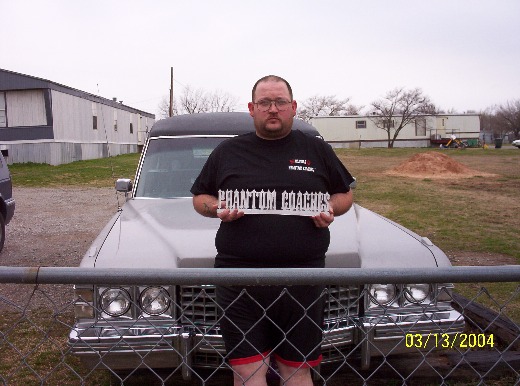 Richard Haggard, Cushing, OK
1974 Cadillac Miller-Meteor End loader
Hey guys my name is Richard Haggard and I just recently joined I have some pics here for the site of my 1974 Cadillac Miller-Meteor End loader. My girlfriend and I have only had her for about two and a half weeks now but fought for almost three months to get her. We live in a small town in north central Oklahoma called Cushing. We bought Eve (that's what we have named her) from a Gentelman in Drumright Ok. We had been talking about how neat it would be to have a hearse and then less then a week later we found her along the side of the road with a for sale sign in the window, so we went in for a look and when we saw the price we knew we couldn't pass her up. She has a little bit of body rust which can be seen in the photos but all in all she is in Awesome shape and we only gave $1650 for her. I hope everyone enjoys the pics as much as we enjoy her. As we get her restored I will send more pics in to show the progress into making her a memorial for my father who passed away in 1991 and my girlfriends father who just recently passed away. The first pic if of a couple of guys at a local mobile audio shop that helped us out with a new Pioneer sound system, Alarm system, and ground effects neon. Thanks to Cartunes in Stillwater, Ok.