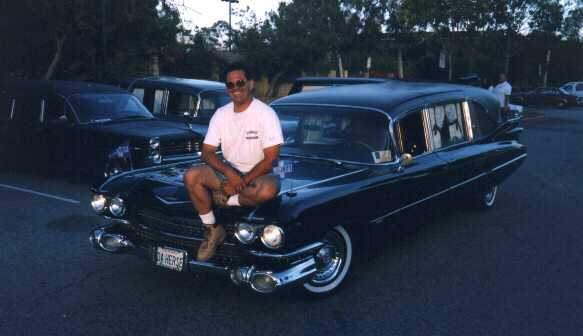 Ronnie Grubbs Jr., Long Beach CA
1959 Cadillac Superior Landau 3-way with electric seat, table and lev-l-matic.
My hobbies are BOYS, junkyards and antique funeral stuff. I love the late 30's and early 40's wood carved hearses with inlayed panels. Someday I would like to own a horse-drawn coach so I can use it at my funeral home. I've loved hearses since I was 12 and have never outgrown them.