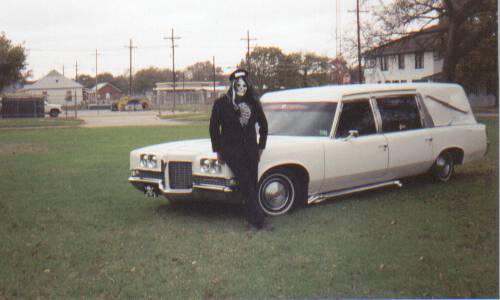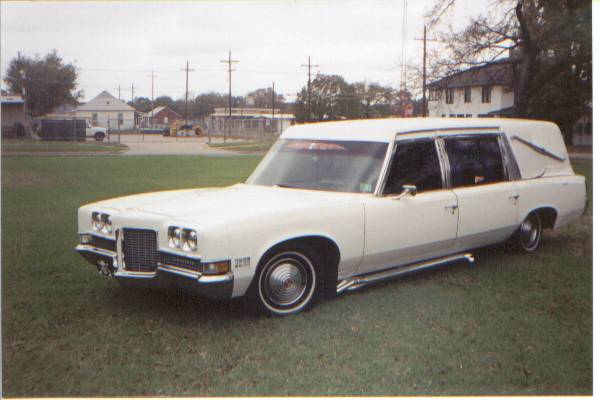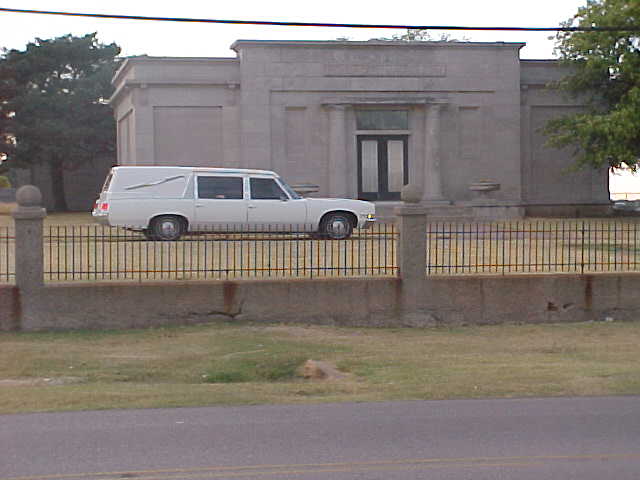 Ramon Gregg, Ponca City, OK
1971 Superior Pontiac hearse. Her name is Pearl becuse of her pearl paint. When I first got her I could have went to a Professional Car Society meet with open arms. I however had other plans. I installed a new 4bl intake & carb, sidepipes,electronic distributor, sound system,replaced original hoses & wires ,Skull & fire everything inside & out, and a lot of love. I'm in the process of painting black flames on the front of her now. Just got delayed becuse of the cold. I will also be adding flamming exhausts ASAP. I have all the origonal parts and will do nothing to hurt Pearl just in case I want to make her original again.
I do all my own work on everything I have. I do not believe in having someone do anything for me I can learn to do my self. I am also a perfectionist I will keep doing the littlest things over and over again until I am 100% happy.