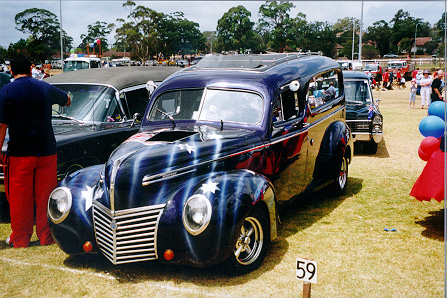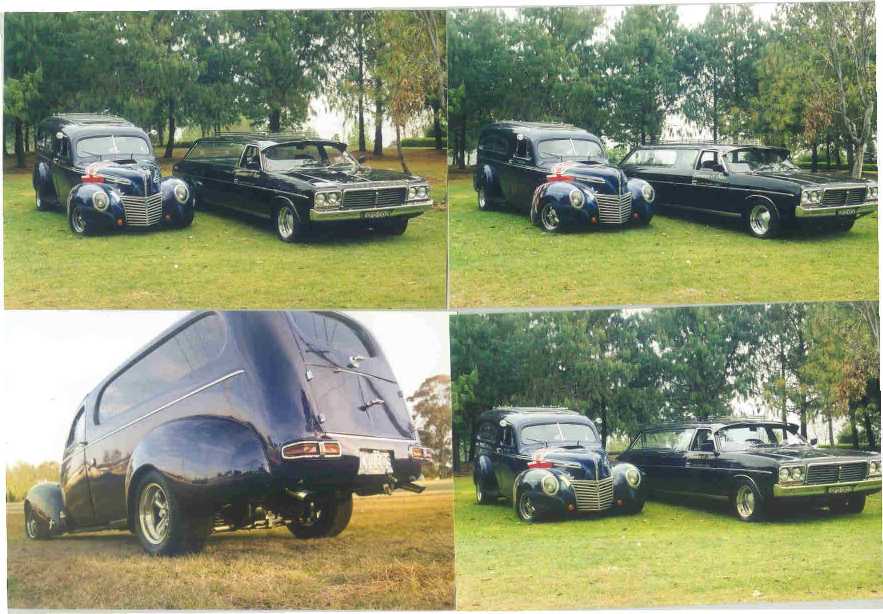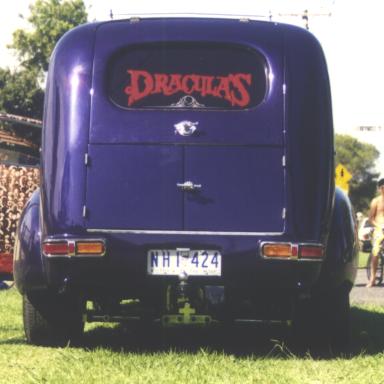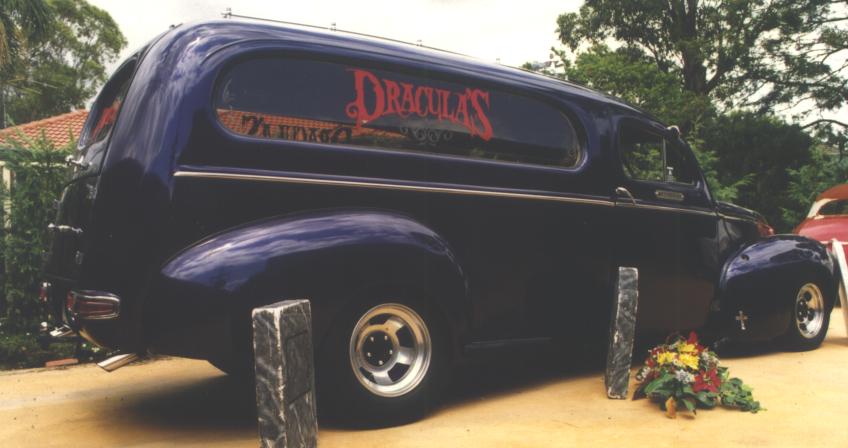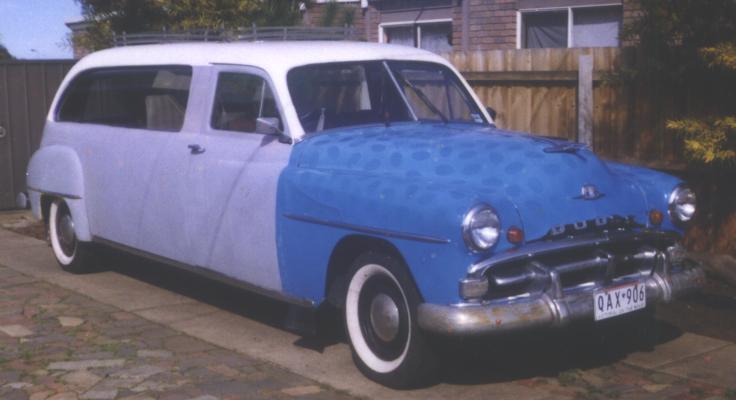 Steven Greentree, Australia
1978 Chrysler, 2-door hearse, 1939 Ford Mercury and 1952 Dodge.
Hi Guy's i'm a fairly new member to Phantom Coach & Hearse club and thought i would send a couple of shots of my cars , I hope you like them, I love them, the black car is a 1978 Chrysler 2 door hearse (one of I think), I found it in a back yard rusting away while I was out riding my harley (1958 Pan) now a hearse also with air rise hearse board and a nice way too move on. I am a funeral Director here in Australia, but the love of old vehicles has enabled me to give people a bit of real class and a ride of dignity and style, this Chrysler I rebuilt and was used for my own beautifull wifes(Sandra's) Funeral in 2001. A gift for me from her on our 10th wedding anniversary was the purple Rod Hearse along with it, a 1939 Ford Mercury battered and rusted, she bought this beauty to me on the back of a truck after a little holiday at friends in Cairns, now 780HP of Beast as it is known in the fundraising for Cancer circle. A few more shots, 1 of twin split boors for transfers and trolley's and such, runs Jaguar front & rear end 4 wheel discs 10 stacker sound system elec windows and 440 Chrysler eng taken to 500 cubic inches, the other is one I am building now is 1952 Dodge Plymouth and will be in silver grey, white walls on spoked Jag rims and old drapery curtains, all vehicles are used in my business except my 1959 tank fairlane 4 door hearse which I have built as our advertising and family vehicle, need any info give us a yell.