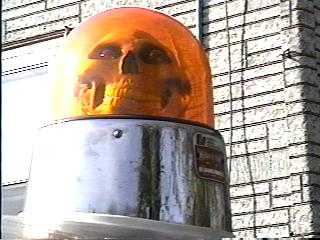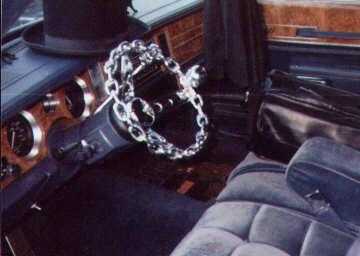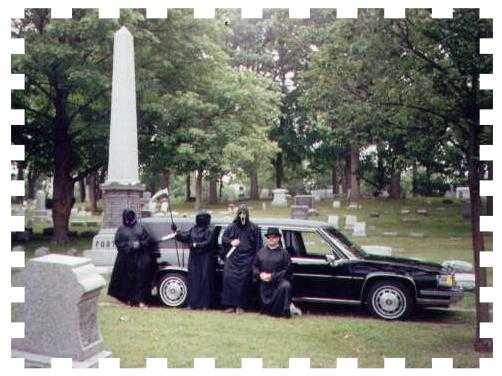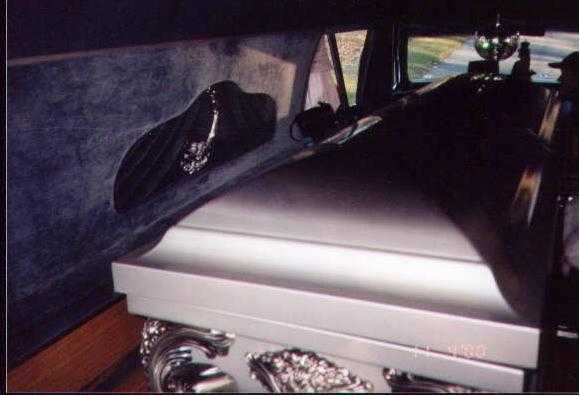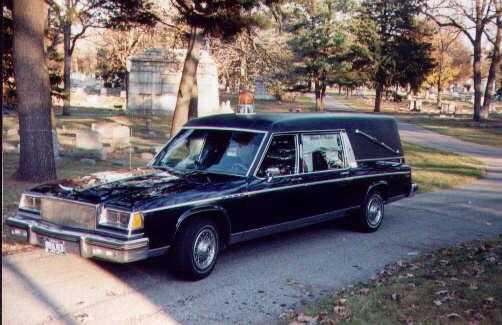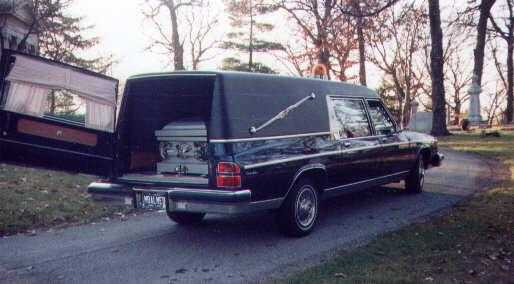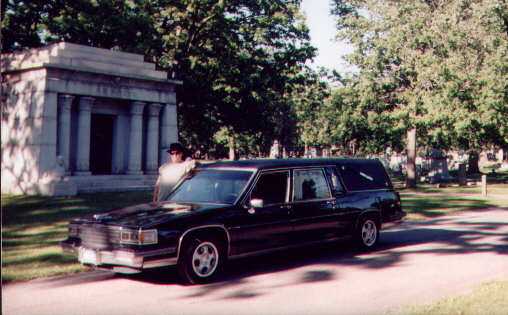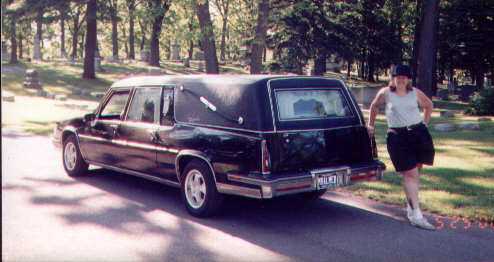 Gene & Kim Bandlow (Mr & Mrs M Balmed), Grand Rapids, MI
1986 Cadillac S&S Victoria endloader hearse and 1984 Buick Eureka endloader hearse.
the Buick is not a station-wagon conversion, it started its life as a 2 door, the title still says it and its much longer than a wagon. The Caddy had 16 bars of neon on it under it and so on. The Buick so far has a 12 disc cd changer 15 inch subs a couple amps and so on along with a fully working disco ball in the casket area with a green spot light on it. Our license plate is MBALMED. The rotator has been converted to a rotating skull with lit eyes. We still do the ocassional fun\faux funeral on the side.