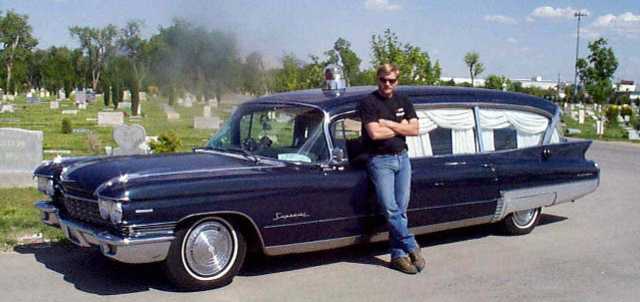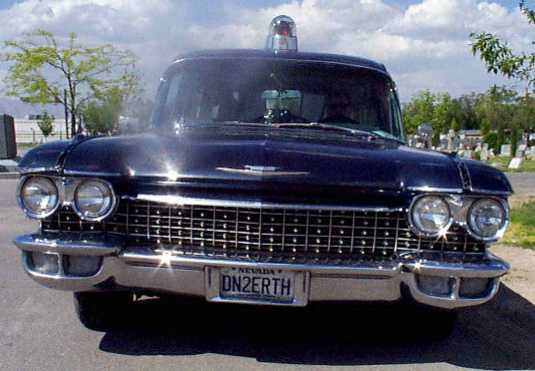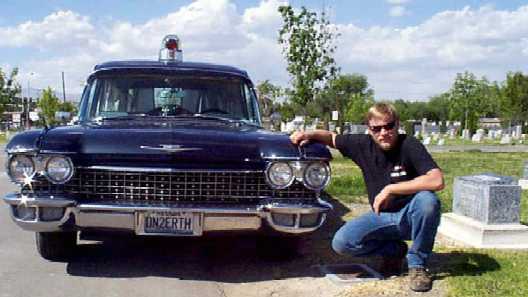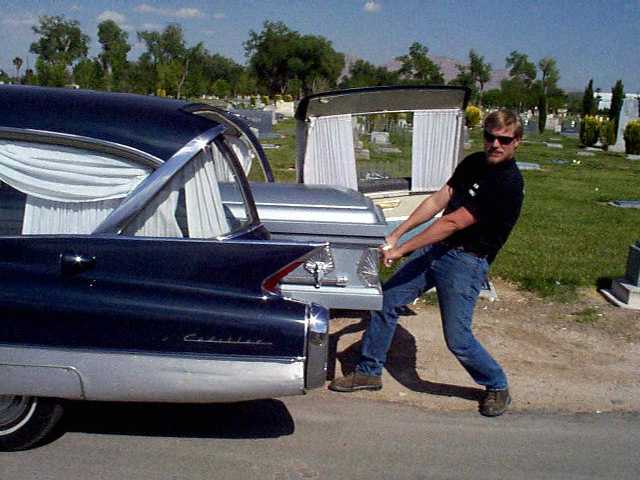 MICHAEL PETRICH -- Las Vegas, Nevada---aka McMorbid phantomcoacheslv@coam.net
1960 Cadillac, Superior- Hearse / Ambulance Combination
Dark Blue, with Siren, Nevada Lsn# ...DN 2 ERTH
Previously owned by Matthew Nithammer-- Friend, Necrofiliac and fellow founding member of Phantom Coaches Hearse Club. Mat past-away in June 1995. May he Rest In Peace.
Nearly 9 Months latter I purchased the coach and began the long restoration project.
I'm 31 years old, I intend to get a Las Vegas Chapter of Phantom Coaches established soon.
I enjoy hosting the Viva Las Vegas road trip each year on Memorial day Weekend.
My hobbies are; Restoring and selling old Hearses, Drinking Beer, Snow Skiing & Fine Dining. I also do volunteer work for the Alliance of Atomic Veterans and R.E.A.C.H.O.U.T. which stands for Reliving Every Aids Child's Hurt Our Ultimate Task.